News and Events
Summet Jain, GMH Research Network Coordinator presents at the Network launch day, February 27th 2017
Global Mental Health Research Ideas generation workshop
Date: June 26th, 2017
Time: 10 am to 4:30 pm
Venue: 1.26, Patterson's Land
This facilitated workshop is aimed at developing inter-disciplinary ideas for future global mental health research grant proposals targeted at global challenges research fund, ESRC, MRC and Wellcome Trust calls. The event is open to all those interested in being involved in future research proposals. The morning will involve a series of sessions to gain an overview of main funding schemes, identify creative restraints, discuss what makes a good interdisciplinary research question, and generate a broad range of ideas. The afternoon will involve small group work to elaborate particular ideas and make plans to develop these further.
If you wish to attend, please email Sumeet Jain on Sumeet.Jain@ed.ac.uk by Monday June 19th, 2017.
---
Barefoot Therapists: What can we learn from lay-providers of psychosocial interventions in low-resource settings
Speaker: Professor Atif Rahman, University of Liverpool
12th June 2017, 14:00 - 16:00
Seminar Room 2 - Chrystal Macmillan Building
A global mental health seminar hosted by the University of Edinburgh Global Mental Health Academic Network.
About Professor Rahman: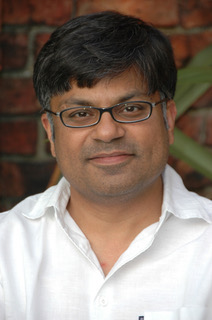 Atif Rahman is a Professor of Child Psychiatry at the University of Liverpool and an Honorary Consultant at the Alder Hey Children's Hospital, Liverpool. His career spanning 2 decades has focussed on global mental health. He pioneered the development of psychosocial interventions that can be delivered by non-specialists in low-income countries. He has led several research studies in South Asia to evaluate programmes for perinatal depression, child mental health and the mental health of persons affected by conflict. He has over 150 publications on the subject. He is a frequent advisor to the World Health Organization on global mental health issues.
Synopsis of Seminar:
In low-income countries, the ratio of specialist mental health providers to population is about one or two per million population. Prof Rahman will talk about his experiences of adapting and evaluating psychosocial interventions for common mental disorders in South Asia so these can be delivered effectively by non-specialists. He will discuss the challenges and opportunities for scaling-up such interventions in these settings.
The presentation will be followed by discussion. Discussants will include:
- Dr Angus McBeth, Lecturer in Clinical Psychology, School of Health in Social Science, University of Edinburgh
- Dr Sumeet Jain, Lecturer in Social Work, School of Social and Political Science, University of Edinburgh
The session will be chaired by: Dr Robert Stewart, Honorary Clinical Senior Lecturer, Division of Psychiatry, University of Edinburgh and Consultant Perinatal Psychiatrist, NHS Lothian.
To attend this event, please sign up here:
---
Sharing knowledge between low-and high- income contexts: Capacity Building for Global Mental Health"
A global mental health seminar at the University of Edinburgh hosted by the University of Edinburgh Global Mental Health Academic Network.
Date: Monday May 15th, 2017
Time: 1:00 – 3:30 pm
Venue: Teaching Room 13 - Doorway 3, Medical School, Teviot Place, Edinburgh EH8 9AG (Directions Link)
Host: University of Edinburgh Global Mental Health Network (https://goo.gl/TKNad0), supported by Academic Networking Fund, IAD.
Contact Sumeet Jain (Sumeet.Jain@ed.ac.uk) or Selena Gleadow Ware (sgleadowware@gmail.com) for further information.
The seminar will include presentations from a number of invited speakers and encourage discussion on the following themes: knowledge flows and counter flows between high- and low- income settings and critically consider the current models for building capacity in under-resourced settings.
Chair: Dr Selena Gleadow Ware, Consultant Perinatal Psychiatrist. Selena has an interest in Global Mental Health. She has been involved with the Scotland Malawi Mental Health Education Project (SMMHEP) since 2010, working to support the training of mental health professionals in Malawi. She tutors in Global Mental Health for the Masters of Public Health programme at the University of Edinburgh.
Invited speakers include:
- Jay Evans from Medic Mobile (http://medicmobile.org/), a non-governmental organisation which has experience of m-health and community mental health interventions in India and Nepal.
- Lesley Hill works with the Zambia Therapeutic Art Project, using 'art' as a focus of collaboration with healthcare and social workers. Her background is Occupational Therapy and she will present on 'Zambia Therapeutic Art'.
- Jerome Wright, University of York (https://www.york.ac.uk/healthsciences/our-staff/jerome-wright/#profile) will present on his work with village health workers in Malawi: "Negotiating meanings of distress in Southern Malawi"
- Professor Ian Harper, Director, Edinburgh Centre for Medical Anthropology, University of Edinburgh (http://www.san.ed.ac.uk/edcma) will act as a discussant.
---
Gender, mental health and disability rights in Asia
A seminar by Bhargavi Davar (Director of Bapu Trust)
On 2nd March, 15:00 - 16:30
6th Floor Staff Room, CMB
The seminar is about the linkages between Gender, disability rights and Mental health, from the point of view of low income communities; and drawing from advocacy experiences in Asia and program experiences in Pune, India. The Seminar is informed by developments in gender studies, disability studies, mad studies to set the scene for emerging questions. The disability movement since a decade, has been guided by the UNCRPD (United Nations Convention on the Rights of persons with Disabilities), which is hailed as the first treatise of the Millennium. The Convention opened up the possibilities of a 'paradigm shift' in conceptualizing disabilities and recasting practices: Recognition of the experience of marginalization, and an unconditional policy shift towards inclusion of persons with mental health problems and psychosocial disabilities are expected to happen, under this new international policy frame. Those traditional identity mantles of 'user survivor', 'consumer', 'mentally ill', etc. are being contested by disabled people's voices from the global south, as an indicator of over-medicalization and not as an indicator of political resistance. The first part of the seminar will focus on the normative challenges and opportunities found in present times, in Asia, for developing inclusive communities; and lessons learnt from various initiatives (both programmatic and advocacial) including the work we are doing in the Bapu Trust.
Biography
Bhargavi V Davar is a childhood survivor of the Indian mental asylums, being exposed to a variety of them for years in early childhood. Compelled by those early experiences, she completed her PhD in1993, from the Indian Institute of Technology, Mumbai on the ethical and epistemological foundations of the mental and behavioural sciences. Through her early years, she studied theories of freedom and consciousness, human physiology, psychology, buddhism, 'anti-psychiatry', and the philosophies of social sciences. Her research has been on gender, culture and disability studies, and making sense of modern mental health policy frames in India and Asia. The impact of colonialism on mental health systems in post colonial times, in India, is also a big area of research interest. She has published works, including (co-author) Psychoanalysis as a Human Science (Sage, 1995); Mental health of Indian women (Sage, 1999); (ed.) Mental health from a gender perspective (Sage, 2001); Gendering mental health: Knowledges, identities, institutions (OUP, 2015). She is Director of the Bapu Trust for Research on Mind & Discourse, Pune; and Convenor for an Asia advocacy platform, called 'Transforming Communities for Inclusion, Asia' [TCI Asia]. She is a practising Arts Based Therapist and teacher; an international certified trainer of the UNCRPD; and an organic farmer. She lives with her daughter in Pune, India.