'Barefoot Therapists: What can we learn from lay-providers of psychosocial interventions in low-resource settings
Title

'Barefoot Therapists: What can we learn from lay-providers of psychosocial interventions in low-resource settings

Speaker(s)

Speaker: Atif Rahman # University of Liverpool; Introduced by: Sumeet Jain # EdCMA; - Please choose: TBC # TBC

Hosted by

Introduced by

Date and Time

12th Jun 2017 14:00 - 12th Jun 2017 16:00

Location

Seminar Room 2 - Chrystal Macmillan Building

URL
Barefoot Therapists: What can we learn from lay-providers of psychosocial interventions in low-resource settings
Speaker: Professor Atif Rahman, University of Liverpool
A global mental health seminar hosted by the University of Edinburgh Global Mental Health Academic Network.
About Professor Rahman: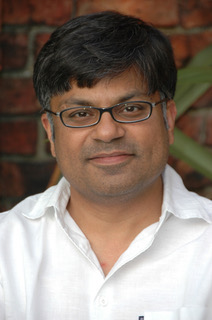 Atif Rahman is a Professor of Child Psychiatry at the University of Liverpool and an Honorary Consultant at the Alder Hey Children's Hospital, Liverpool. His career spanning 2 decades has focussed on global mental health. He pioneered the development of psychosocial interventions that can be delivered by non-specialists in low-income countries. He has led several research studies in South Asia to evaluate programmes for perinatal depression, child mental health and the mental health of persons affected by conflict. He has over 150 publications on the subject. He is a frequent advisor to the World Health Organization on global mental health issues.
Synopsis of Seminar:
In low-income countries, the ratio of specialist mental health providers to population is about one or two per million population. Prof Rahman will talk about his experiences of adapting and evaluating psychosocial interventions for common mental disorders in South Asia so these can be delivered effectively by non-specialists. He will discuss the challenges and opportunities for scaling-up such interventions in these settings.
The presentation will be followed by discussion. Discussants will include:
- Dr Angus McBeth, Lecturer in Clinical Psychology, School of Health in Social Science, University of Edinburgh
- Dr Sumeet Jain, Lecturer in Social Work, School of Social and Political Science, University of Edinburgh
The session will be chaired by: Dr Robert Stewart, Honorary Clinical Senior Lecturer, Division of Psychiatry, University of Edinburgh and Consultant Perinatal Psychiatrist, NHS Lothian.
To attend this event, please sign up here: